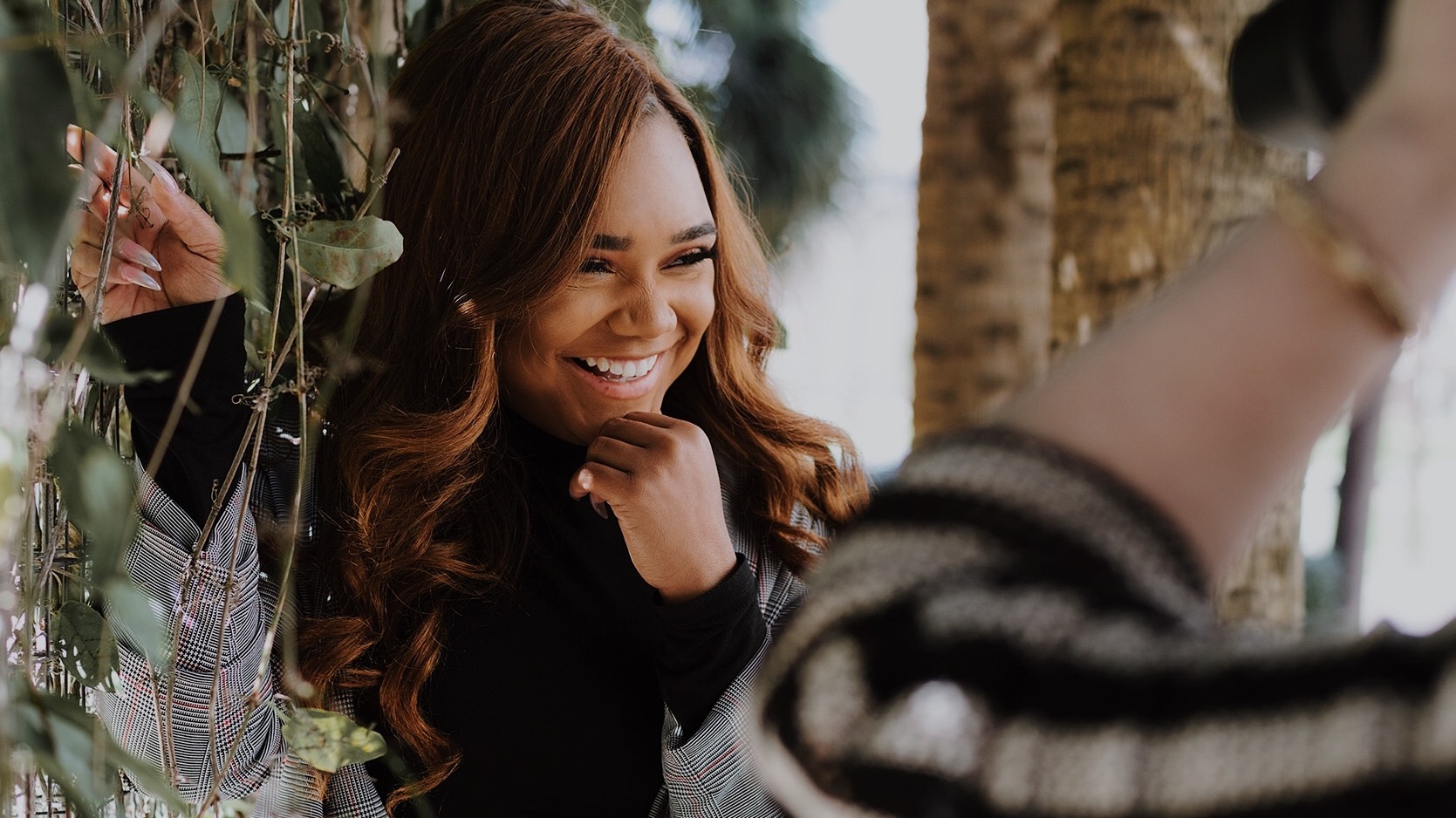 Hi There! My name is Jaida Brinkley, a student at the University of North Texas pursing marketing. During my undergrad, I have explored almost every aspect of media. From walking into broadcast with dreams of being the next Oprah Winfrey to putting my directors cap on with film, not one thing fully stuck. I seemed to grab bits and pieces that I had no idea what to do with, until I fell into Social Media.
With every new discovery I made in media, I fell in love with different pieces of each element. The still moments captured by photography, the personal branding of broadcast reporters, the visual story telling of videography, and the way the right graphics could elevate it all. Social Media is all of these things combined into multiple platforms.

I was intrigued with how using the right strategy, a company could reach the same number of people a Super Bowl ad would expose them to for a fraction of the cost. As an aspiring Professional Social Media Strategist working in social media content creation for 4 years, I work to help open the doors for my companies to experience the same reach of prospective customers for a fraction of the cost. As a jack of all trades, I hold the opportunity to provide all of the content in house rather than outsourcing for content.

Outside of Strategy, I use social media to empower women, a large part of what I feel is my purpose. I have worked as the social media manager for Women of Gold UNT, helping to create content and inspire college women. I am the Texas regional ambassador for SisterXSister, an all female networking group for women interested in media. As well as a former Dallas City Representatives for Bumble, an app leading in dating and business networking, putting the first move in the hands of women.
(Photos by Flossie Oriley)